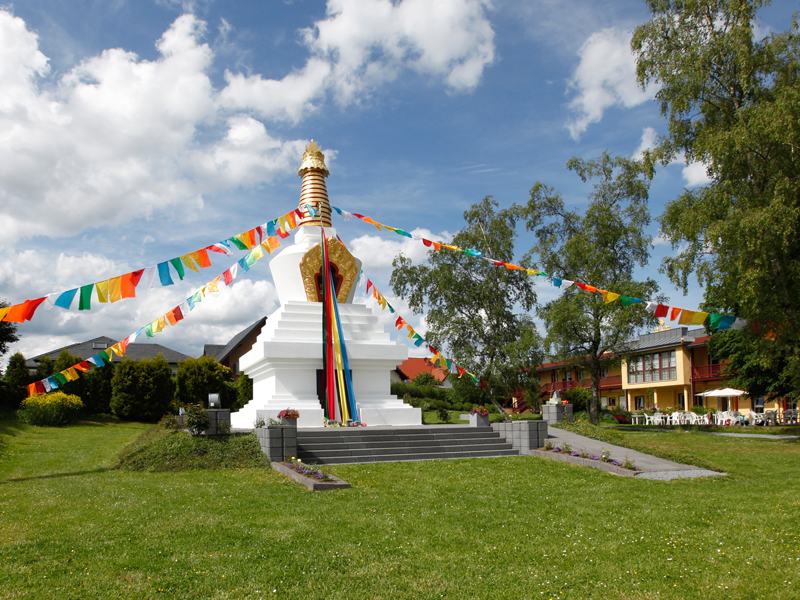 Fundraising for the continued existence of Kamalashila Institute - every donation helps!
We are still living in very "turbulent times", with pressing questions on the personal as well as the societal level. Uncertainty and unpredictability have become part of our lives. This affects not only the individual, but also many organisers who can no longer plan as they used to – just like the Kamalashila Institute. Besides the known running costs, an additional budget is needed for new technology that had to be purchased for the online courses as well as for this year's higher heating costs that await us all this winter.
Every donation, no matter how much, helps us to continue to make the Dharma accessible to many people, which is an important and helpful "guideline" especially in these uncertain times.